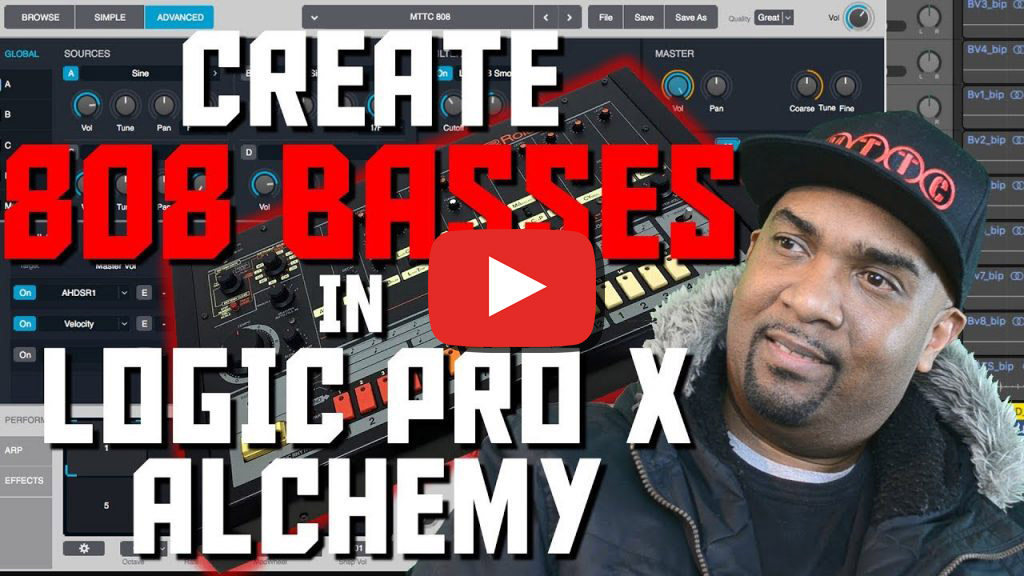 Release Your Music as an Independent Artist
Make sure you check out this video on how you can successfully release you own music as an independent artist or producer. You will discover crucial information about how you protect the rights in your creative works as well as how to maximize your income streams by registering with Perfoming Rights Organisations. This video is a must if you are serious about launching a career as an artist, producer or small indie label. Packed with essention, must know processes broken down in a step by step guide. Check it out now on YouTube.
Music Production and Sound Recording Tutorials
Hello and welcome to the Music Tech Training Centre. This is your one-stop hub for great tutorials related to sound recording, music production, beat making, home studio equipment and a whole lot more. 
I'm David also known as 'Dr Duce' and I've been involved in song writing, recording and producing music for over 30 years. In that time I have gained a great deal of knowledge and experience in this field which I am happy to share with you right now. Having come from the analogue days of the 1980s and 1990s, I've made sure to keep up to date with all of the latest developments through to today's cutting-edge digital in the box systems.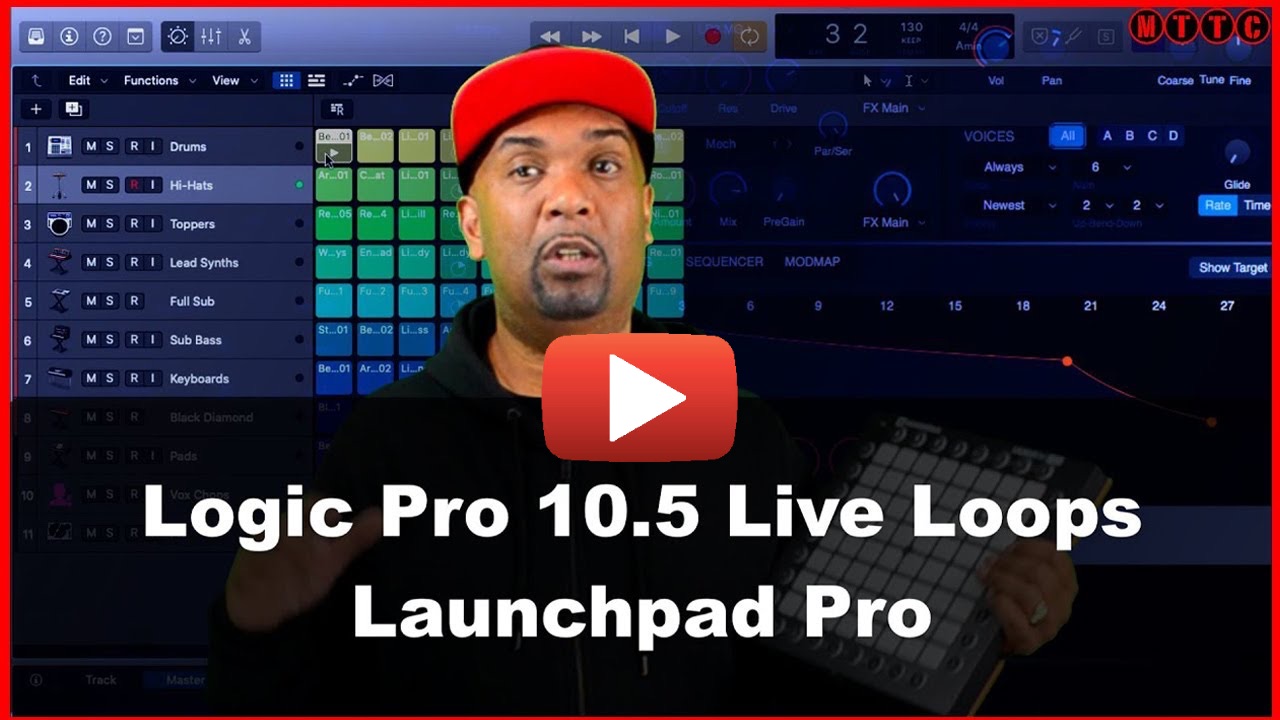 Digital Audio Workstation (DAW)
My main digital audio workstation application is Logic Pro X which I have been using since 1996 (Version 2.8).  However, I very often use other DAWs such as Pro Tools, Cubase, Ableton Live, and Presonus Studio One. As such you will find a broad range of useful tutorials focusing on on the different doors mentioned above. I'm constantly adding to the catalogue of useful lessons so make sure you check back regularly to catch my latest release. 
Home Recording Studio
A large proportion of visitors to my website have their own home recording studio. With that being the case, much of the content on my YouTube channel take that into account. I aim to address many of the music production and sound recording needs of someone operating in a home studio. 
In the main, the principles are generally transferable from one the aw to another however there are specifics which I cover 4 Logic Pro X, Ableton Live, and Pro Tools. So if you use any of these specific DAWs then I'm sure you will find and my tutorials helpful as I break things down into manageable chunks for anyone can digest.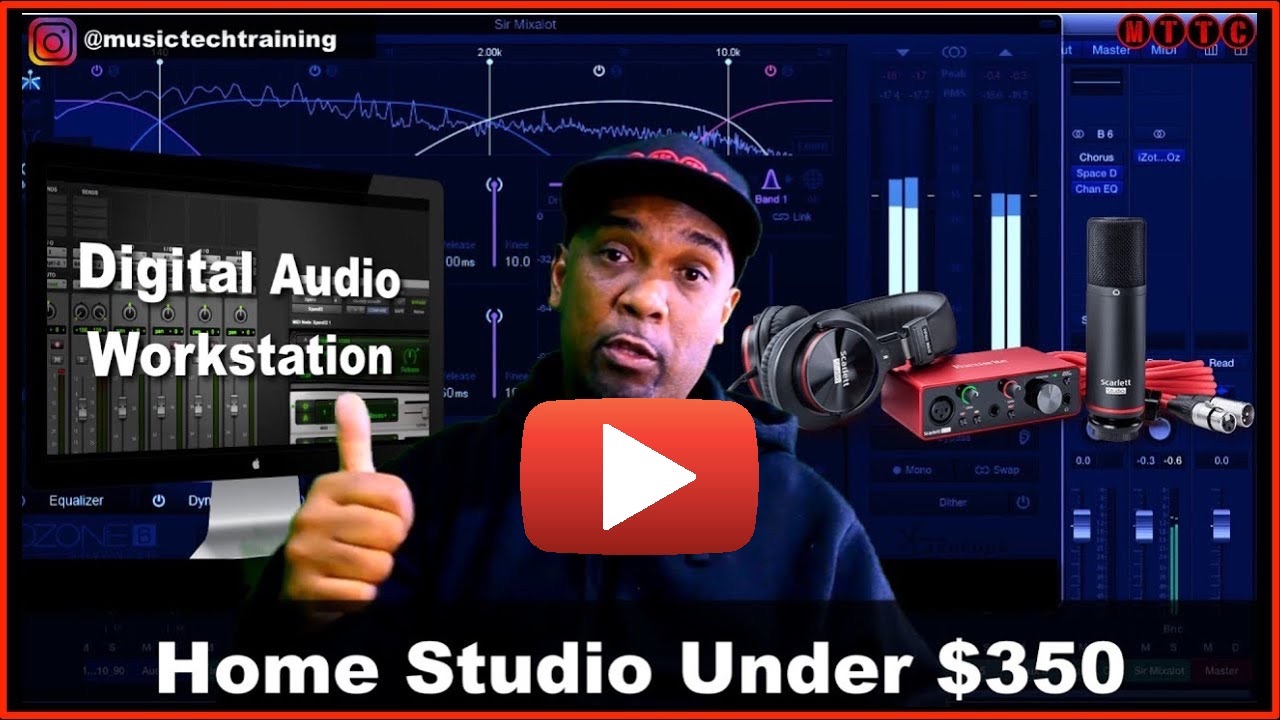 Qualified Lecturer, Producer and Recording Artist
Besides producing music and uploading music production video tutorials, I'm also a qualified lecturer teaching across London and the South East of the UK. My studies at the London College of Music earned me a Bachelor's Honours Degree in Music Technology. I also hold a Master's Degree in Music Production achieved at the excellent Kingston University, London. My teaching qualifications are accredited by the University of Greenwich, London.
I'm fortunate to have learnt to play the piano from a very young age. I went on to learning to play the guitar, bass and drums in my teens. Of all these instruments however, my main production tools would be the keyboards and electric bass both of which you would hear a lot of in my songs. In fact you can check out my material right here at www.ducebeats.com which is my music website.
I have been releasing music for a very long time now now.sh the past year I have made a fresh new effort to be consistent. my aim is to release at least one single per month. All of my material can be found either via my music website as stated above. You can also simply search for my artist name  Dr. Duce on Apple Music, Spotify, Deezer, Tidal, Pandora, or any of the other streaming sites. 

Instagram & YouTube Channel 
Each week I post new content on my Instagram channel which @musictechtraining. I'm doing my best to keep a steady flow of engaging images and videos each week as interesting things are constantly happening in my world of music.
At the same time all of my tutorial videos are currently hosted on my YouTube channel. My aim is to release at least one new video per week scheduled for 6 p.m. GMT on a Sunday evening. The web address is www.youtube.com/musictechtrainingcentre. You can hop over there right now to check out the full range of lessons I've uploaded. I'm sure you'll find something that will be of interest and benefit to you on your music production journey.