Make Custom 808 Bass in Logic Alchemy
Make Your 808s Hit Hard on Mobile Speakers
How to Create a 808 Bass in Logic Pro X Alchemy
One of the most fundamental sounds to have made a resurgence in popular and urban music over the past decade or more is the 808 bass sound. This sound currently dominates a whole range of genres from R&B to Pop, Trap and Hip Hop to Drill. Back in the 1980s and 90s the 808 bass sound was predominately used as a kick drum but now it dominates many of these genres as the main bass tone. As a producer creating this type of music it is therefore essential that you have access to some great sounding 808s. Of course high quality samples will cost you money and time to program and categorise. The reality is however, if you are working in Logic Pro X then you have got the ability to create your own unique high quality 808 bass tones in a matter of minutes. And in this video I will take you through the steps and demonstrate how easily you can come up with your own killer 808 bass library filled with popping sub basses that will rumble your speakers and shake your windows using Alchemy.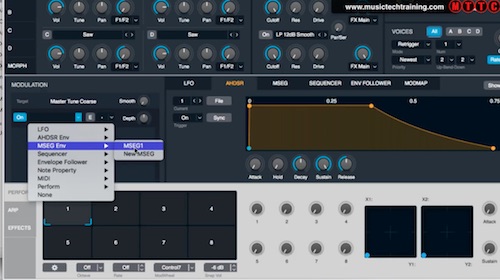 Logic Pro X 2.0 Introducing Alchemy
Apple introduced the amazing Alchemy power synth into their Logic Pro X DAW from version 10.2 of the software. So if you are using an earlier version of the program click the link below to watch my other video showing you how you can do the same thing in the Logic ES2 synthesizer. But for now we will be using the Alchemy's to create our unique 808 bass tones. I'll show you how to add that lovely glide effect to the sound as well as punch using the onboard distortion and saturation effects that are built directly into Alchemy. By creating your own set of 808 basses you'll never have to look elsewhere for those crazy subtones. Also you don't have to worry about using poor quality samples which speed up or slow down when mapped across a keyboard. Your track will jump out of the speakers now that you have you own unique 808s.
More Great Tutorials On My Channel
If you have found this tutorial useful then why not subscribe to my channel and check out the whole range of other music production and sound recording videos I have developed. I'm sure you will find something that will serve to enhance your own projects and support you on your musical journey. Although many of the videos are produced with Logic Pro X I also have tutorials on Ableton Live, Pro Tools and Cubase full stop so make sure you check those out and leave feedback in the comments section of each video as it's always great hearing from you. I am also on Facebook and Instagram so remember to follow me on those social media platforms as well that way you can stay updated on any new releases or information relating to future videos etc.
I really do hope you enjoy the video and I'm sure you'll be able to make good use of your newly created 808 bass synth using Logic Pro X Alchemy. Thanks for stopping by and I look forward to you visiting again in the future.