I have taken the students of The Orpheus Centre into Feltham for two song writing weeks.  We take in 4 or 5 of our disabled students and 3 song writing tutors and support the prisoners to write songs which are then recorded to be sent home to loved ones.  These are quite emotional weeks, so it is important that the support from the prison is provided by reliable people who the prisoners trust.  David Smart is exactly that person.  As well as being a first rate musician and teacher he deals with a potentially volatile group of young men with great sensitivity and respect.  These weeks would have been very difficult without him and all of us at Orpheus have enjoyed working with him.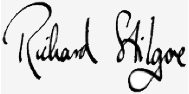 I went to introduce myself to Dave after hearing the young people in Feltham YOI say so many amazing things about him and the music workshop. I was truly impressed by how he engaged the young men and created an atmosphere that promoted growth, security and creativity. It was clear all the participants had a great love and respect for Dave, this was evident in the fact there was no misbehaving in the class and that on release most of the young people we work with in the community asked after him because they wanted his continued support.
I have known and worked with David Smart for 4 years in my capacity as Project Leader of HMDT Music's project work in HMYOI Feltham. David is an exceptional tutor, motivator and mentor of young people. In the sometimes challenging prison education environment I have been witness to the care and patience David takes with his learners, ensuring that their varying levels of ability are always catered to and they are consistently pushed. His knowledge of music, music technology and his skill as a facilitator combine with his genuinely caring personality to create a safe and inspiring environment for young people who are in some cases at their most vulnerable. He is able to map out learning pathways for individuals that, coupled with his personable support, allow the learner to improve their technical and practical knowledge and skill whilst growing in maturity, self confidence and awareness. I am still working with boys who are former students of David's, who ask me regularly how David is, and cite their time learning with him in Workshop 5 as a key to helping them change their attitudes towards their future and themselves.
I have worked in youth justice for nearly a decade and within that time I have seen the work that David Smart has been done with young people within his work. The main source of work that David has done has been through work shop 5 at HMP YOI Feltham. Within this highly desired and productive workshop young people have worked on music creation, performing arts, understanding music and relevant life skills that help young people to develop from boys into men.
David has been the foundation of its success and ever improving standards it offers to the hardest to reach young people within the UK. David has taught, coached and mentored all different types of young people from various backgrounds and religions and utilised their time within custody to their highest ability to achieve a positive result and outcome. With this he has been able to turn young men's lives around and shown young people as a whole that there is more to life than what they may have or have not experienced.
David's knowledge, personality and experience is what gives him the freedom pass to help young people with his open minded approach and willingness to listen, David is someone who offers a way out when there is nowhere to turn.
I have worked with David Smart in Feltham Young Offenders Institute for over a year. I have observed how he runs a workshop of 12 young offenders, which from my own experience is a very challenging task. He has a talent for communicating with people who have very complex behavioural problems, creating a safe and supportive learning environment and using music as a vehicle to educate people in multiple facets.
For example:
Behavioural issues and how to express and conduct oneself in a positive manner, computer literacy, communication skills, teamwork, literacy, problem solving and many more.
On more than one occasion I have seen boys transform under the guidance of David. I personally have learned a great deal from his working methods.
I first met David about 5 years ago when I worked with David's students in Workshop 5. Our aim at the time was to produce a performance piece based on life on the streets as experienced by disenfranchised young men. The production was incredibly successful and has led to an annual on-going collaboration with David and his team producing a range of different types of productions incorporating, music, drama, business, and management.
I have been tremendously impressed with the manner in which David manages his client group and the results he continues to achieve given the very difficult circumstances. I have certainly learned a lot from his methods which I incorporated into my own practice.
I write to confirm that I have worked with and known Dave Smart over the last three years delivering music projects to young people within a custodial setting. The projects are aimed to assist young people develop both develop creative skills and confidence through performance and sharing. Having worked on these projects I have been really impressed with the approach and attitude towards work. It is clear to see that Dave is able to inspire, create safe spaces for learning and positive development.
I have found Dave to be a great influence and positive role model to the young men that the project engages. The young men recognise him as a credible individual who is able to support their musical interest and some personal needs. The young people speak positively about their experiences and levels of support they receive.
The team at Prospects Services LTD provide National Careers Service information and advice to clients aged 18 – 21 in custody. We have been delighted to work with Mr Smart for many years in his capacity as tutor and director in our Education department. He is committed to prisoner education and advancement; he has focused on resettlement and rehabilitation working directly with us.
Liaising with Mr Smart has broadened our knowledge of the music industry and we value the contacts he has shared with us. For example our clients work with The Hackney Music Trust and The Roundhouse (Camden), both pre and post release (organised by Mr smart). At present one of his students is performing with The Tricycle Theatre Company, as a direct result of Mr Smarts interventions.
The courses that Mr Smart runs enable our shared students/clients to enter employment and hopefully break the cycle of offending behaviour.
He is currently delivering:
L1 Award in Music Technology
L2 Extended Certificate in Music Technology
L3 Certificate in Managing a Music Business
All these are recognised by the awarding body NCFE. Supporting these academic qualifications is the acquisition of employability and transferable skills such as communication (both verbal and written) team work, management skills, peer assessment and Functional Skills (Maths, English and ICT).
As careers advisors we value Mr Smarts focus on the rehabilitation of his students with particular reference to 'work readiness'. He has designed his courses to be fully inclusive and diverse, thus offering maximum benefit to our challenging students who present with a variety of special educational and behavioural needs.
We will be sorry to lose Mr Smart and everything he has bought to Feltham YOI. His professional and proactive approach to his department's development has been an outstanding success.